In this second week we have seen the topic of innovation specifically focused on the gastronomic sector.
We have had a first theoretical session on what is understood by innovation and how it is classified, which in a second session has been very well illustrated thanks to Víctor Piñero, chef and owner of La Candela restaurant, in Cádiz.
It has been really interesting to know first-hand how the pricing is calculated (analyzing how much it costs us to prepare a dish and what price to sell it for on the menu), the process of changing featuring dishes on the menu (which criteria are used to decide what is included and what is not, no matter how tasty it is), or the benefits of a cuisine with local and seasonal products.
On the human resources side, it has been stressed the importance of continuous training and of offering good work-life balance and quality of life to employees. In fact, La Candela is known for having the same employees for years, a good sign on the employees' well-being.
Our practical exercise
The proposed exercise consisted of choosing a gastronomic company and analyzing what innovations it carries out, for which our group has chosen the Noma restaurant, in Copenhagen, which has been named the best restaurant in the world up to four times.
This is a restaurant I did not know about until last year, when I was in Copenhagen researching different initiatives related to food. The course "The new Nordic diet: from gastronomy to health", available in English on the Coursera platform, presents the role played by René Redzepi, chef of the Noma restaurant, in the conception and promotion of the new Nordic diet, which has been compared with the Mediterranean diet.
The best restaurants of the world
My impression of what is listed as "the best restaurants in the world" is mixed. I would love to eat in them, but the price makes it currently impossible for the vast majority of mortals. What does it matter to the average citizen which restaurants are the best in the world, if they cannot even smell their dishes?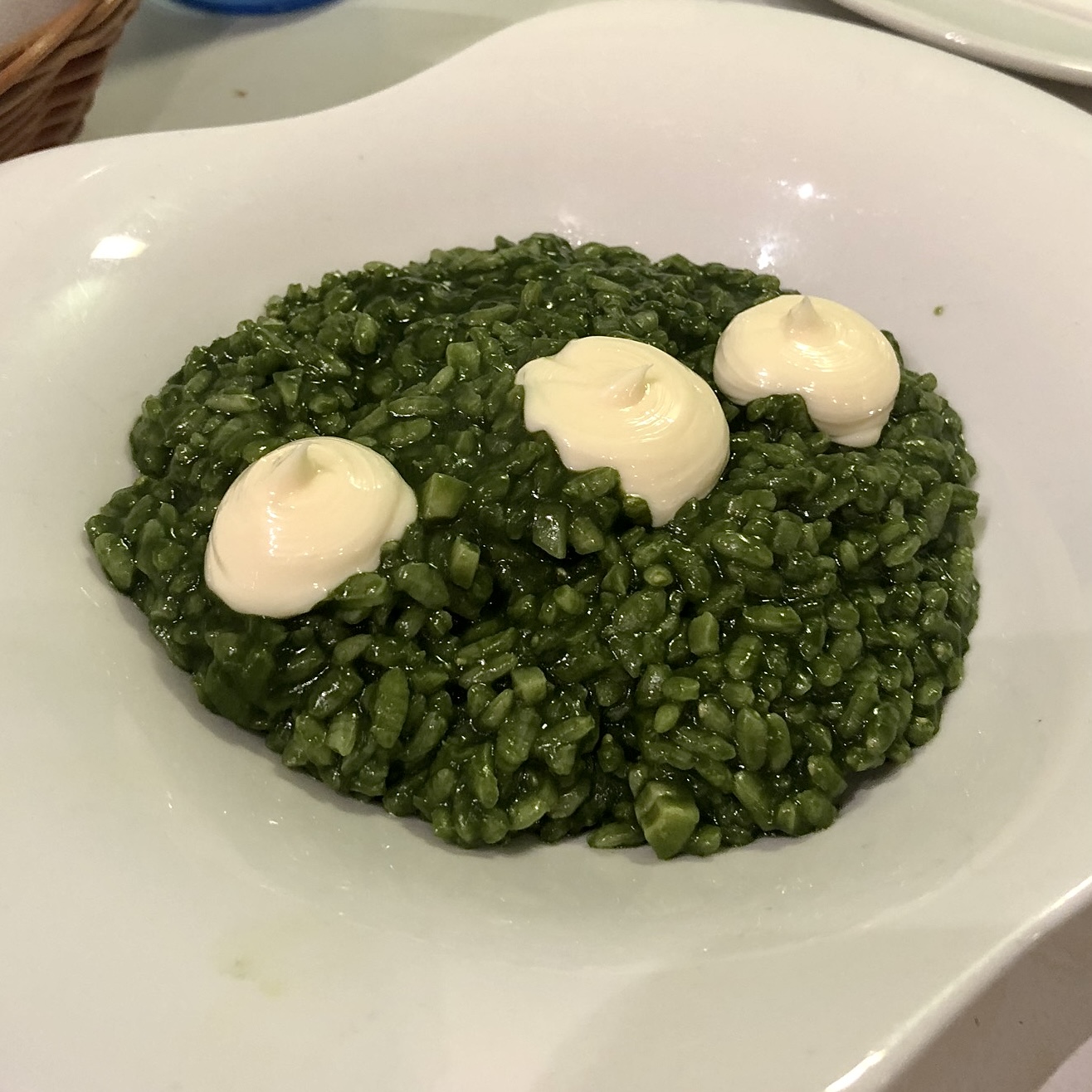 Rice with plancton, at "La Taberna del Chef del Mar" (The Sea Chef's Tavern)
Due to geographical proximity, I must positively mention the case of Aponiente, Ángel León's three-star Michelin restaurant located in El Puerto de Santa María (Cádiz). In this case, Ángel León has "La Taberna del Chef del Mar" (The Sea Chef's Tavern) in the center of the city, a bar-type restaurant that, although not cheap, is more affordable and allows you to experience some of the innovations that this chef is carrying out in the kitchen.
To find out those classified as the best restaurants in the world, here is the link to The World's 50 Best Restaurants.